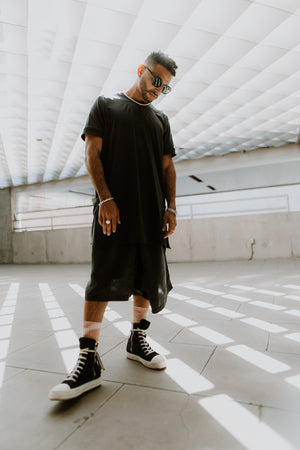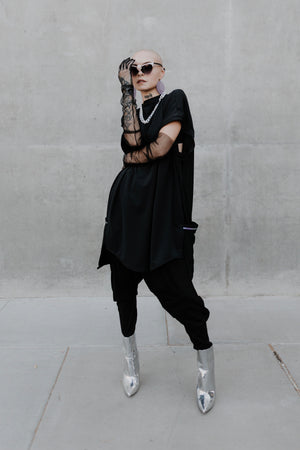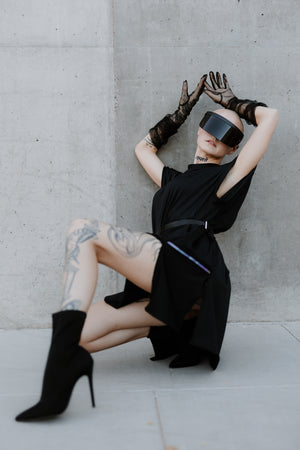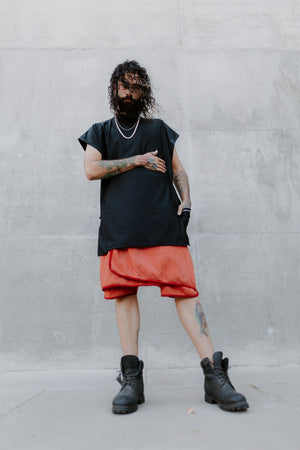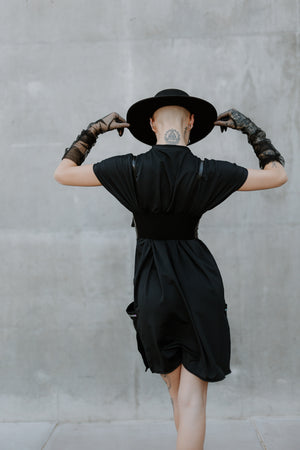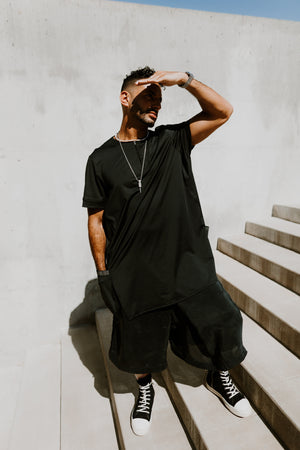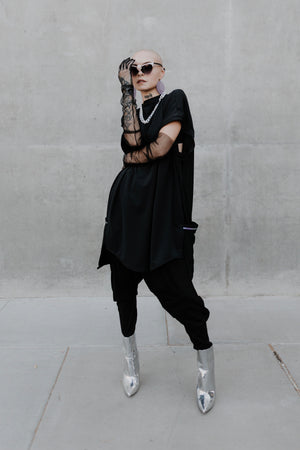 The Sil (1 of 333)
Constructed from 100% recycled polyester and spandex blend. Designed in California, USA. Limit of (1) garment per order.
A canvas for individual style from the same material used to make burkas in Saudi Arabia.
The minimalist design of the garment make it versatile—one size fits all, genderless and crafted to drape the body perfectly. What separates one garment from another is you. Intended to be dressed up or down, as needed, providing anyone who wears it the ability to adorn themselves to match their environment seamlessly.
MEASUREMENTS

Width: 28 inches pit-to-pit

Chest: 22 inches

Shoulders: 11 inches (drape over shoulder)

Length: 34 inches (front collar to bottom

WASH INSTRUCTIONS

Machine Wash in cold water. The material is odour resistant and can be worn multiple times between washes.

Tumble Dry on medium heat for a short duration or hang dry—the garment will dry quickly.

Steam press as needed—the material is wrinkle resistant. Do not iron.